Load shedding is back for the foreseeable future, with Eskom's capacity at rock bottom and the power grid under strain. South African householders and business owners have some decisions to make to maintain their quality of life and productivity. Power backup systems are the solution – but which one should you choose?
Generator or Battery Backup System?
Backup power comes in two main categories: generators or backup batteries. Generators are very well suited for heavy industries or big companies that run intensive power-hungry systems. For example, generators can handle the power requirements of production lines, commercial refrigeration and data centres.
Generators use fossil fuel and can be expensive, noisy, dirty (emitting carbon monoxide fumes), and prone to breakdown.
Battery backup systems are quieter, cleaner and more affordable to run. They're a better solution for smaller companies and residential properties.
Yes, your initial investment can be expensive. However, if your batteries are integrated with solar panel systems, they are a good return-on-investment over time.
Related: See How You Can Save Up To 50% On Electricity With Solar Power
Companies are moving away from relying purely on generators, and have been supplementing with cost-effective battery backup systems for less power-heavy uses. Your backup batteries can run your household appliances, home or office lighting, computers, and point of sale systems.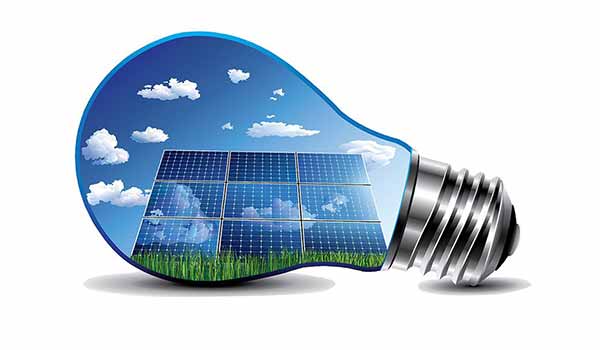 If you're a small business owner, a property owner or a householder with a relatively light electricity requirement, you can probably keep things running with only a battery-based solution.
The best long-term solution to ensure your power stays on during load shedding is a hybrid solar system that feeds your backup batteries with energy and saves you money after about 5 years from installation.
The main components of a solar hybrid system are:
Solar Photovoltaic Panels – these collect energy from the sun.
Batteries (preferably lithium-ion batteries) – these store energy which can be used during load shedding.
Hybrid Inverters – these handle energy flow between the power grid, the solar panel array and the batteries.
A hybrid inverter has the capacity to switch between the Eskom power grid and your backup batteries as a power source for your essential power requirements.
The reason that lithium-ion batteries are preferred over lead-acid batteries is their battery life – they last 10 years or longer, compared to around 3 years for lead-acid batteries.
Related: What Do Hybrid Solar Systems Consist Of?
Eskom's grid has been the subject of much controversy, and South African consumers are tired of being told it's "our fault" that load shedding has become a spectre interrupting our daily lives.
However, having the option of solar energy means you are not at the mercy of the state utility, and are doing your bit to lower the national demand for electricity.
Our beautiful sunny South Africa has more than 2500 hours of sunshine a year on average. This means we're in third place for solar energy on a global scale. Only the desert regions of the Southwest USA and the Sahara Desert have more sun than us. In actual power terms, this means you can expect roughly 1 kilowatt per square metre at noon on a sunny day.
Solar power is a great investment and one that's becoming more and more important as our beleaguered state utility lags further behind in service delivery every year.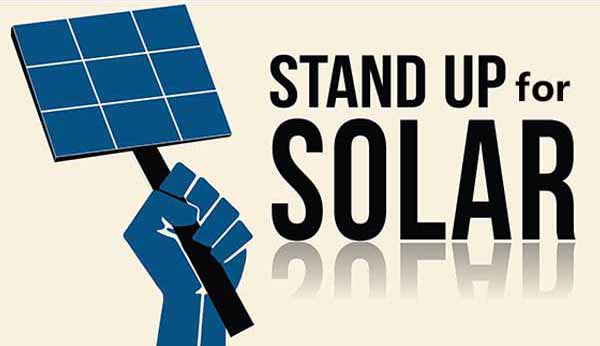 The decision to Go Solar can be daunting for average South Africans as it can be a costly investment., but it's clearly an excellent alternative to Eskom's power grid. The good news is that property and business owners can expect a saving of 30-50% in power bills after only a few years.
Depending on what your requirements are, you can install your hybrid solar system in stages to spread costs over time. You can either start with an inverter and battery system, adding solar panels later – or start up right away with a solar panel installation and add extra batteries later on.
How to Get the Best Price on a Solar Panel Installation
You'll probably get different quotes from competing solar providers on your requirements. It's worth your while to dig down into the "fine print" to make sure you're being quoted as comprehensively as possible. Ask your solar energy provider if they've included ALL the information you'll need to make your choice.
The best solar companies offer financing for your solar panel installation, so getting off the grid is within reach of everyone!
Put your power back in YOUR hands where it belongs!
QUOTE ME!Not sure which solar system is right for you?
Get an obligation-free quote for a solar panel installation.