South Africans have been hit hard by Covid-19 measures, and It definitely doesn't help to hear that, on top of everything, Eskom has failed to extricate itself from a tender deal that appears rife with irregularities.
Once again, consumers who have done nothing wrong are footing the bill for the mistakes and mismanagement of powerful CEOs and corrupt municipalities. How much more of this type of bad news can we take?
If you feel like there's no bad news that would surprise you anymore, you're certainly not alone! South Africans deserve to take something back for a change. Fortunately, there are some things that can improve our lives and cost us less instead of more.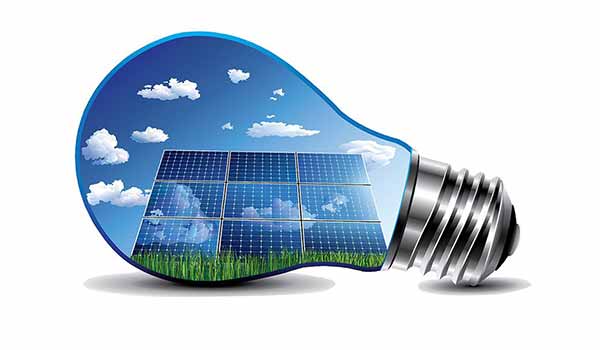 Getting off the power grid is one way of taking a stand against instability and mismanagement - and now is a better time than ever as solar power is increasingly affordable and environmentally friendly.
Related: Can Solar Panels Save You Money?
Solar-generated electricity is now cheaper than grid-produced electricity in most places across South Africa. Solar costs have fallen more than 60% since 2010, and are expected to drop another 35% by 2022. Installing solar power can help your community meet its sustainability goals by decreasing the consumption of fossil fuel, and offsetting carbon emissions.
It's well worth considering extending your mortgage bond to finance a sustainable power installation. Cautious South Africans can invest a smaller amount, for a solar solution that allows them to go partly off the grid. However, if you're one of the increasing number of home and business owners who is absolutely sick of disruptions and deeply resentful of your ever-increasing electricity bills, you can look at going off the grid permanently. Whatever you prefer, Solar Connect has options and financing to suit you!
Solar electricity cost is anything from R0.78c to R0.82c per Kwh over 20 years depending on your system size. With solar the more you use, the more you gain. Solar power installations pay for themselves after a few years, and will eventually give you COMPLETELY FREE power.
Solar backup power means you won't sit in the dark or cold during load shedding (which, according to Eskom, isn't going anywhere for the next few years at least). Your family maintains quality of life, and your business keeps running.
Last but not least: solar puts power back in YOUR hands, where it belongs!
QUOTE ME!Not sure which solar system is right for you?
Get an obligation-free quote for a solar panel installation.