In October last year, Eskom's Group Executive for Transmissions informed us that high demand and planned maintenance would continue to negatively impact the lives of South Africans with load shedding. Why are their problems still OUR problem?
The highly-touted Medupi and Kusile power plants, if fully commercially operational, could be two of the largest coal-fired power station in the world. Instead, ongoing breakdowns, delays and cost overruns have been blamed on numerous socio-economic factors.
Without the new plants, Eskom's older coal power stations are operating past the midway of their operational life, resulting in the numerous breakdowns we've experienced. Demand is outstripping supply capacity.
Yet another factor that could darken our horizons for 2022 is Eskom's decision to take down two units at Koeberg Power Station in the Western Cape. The state utility plans to install six new generators in the units to extend the plant's lifespan by 15-20 years, which means taking them off line for about a year (who are they kidding – we know this means 2 or more years at least!)
The government's plan to bring emergency power online by the end of 2022 is also turning out to be a pipe-dream. The Risk Mitigation IPP Procurement Programme, aimed at adding 2,000MW of electricity to the grid, is beset by legal battles and concerns over environmental approvals for the biggest bidder – floating power station company Karpowership.
Long story short: Eskom's energy availability factor (EAF) is basically tanking, and we're probably looking at more load shedding this year, not less.
So why are the powers that be investing so heavily in unstable, outdated and environmentally disastrous sources of energy? You might as ask "what's new under the sun??
This is what we're looking at for the year ahead (graphic courtesy of Eskom, so make of it what you will!):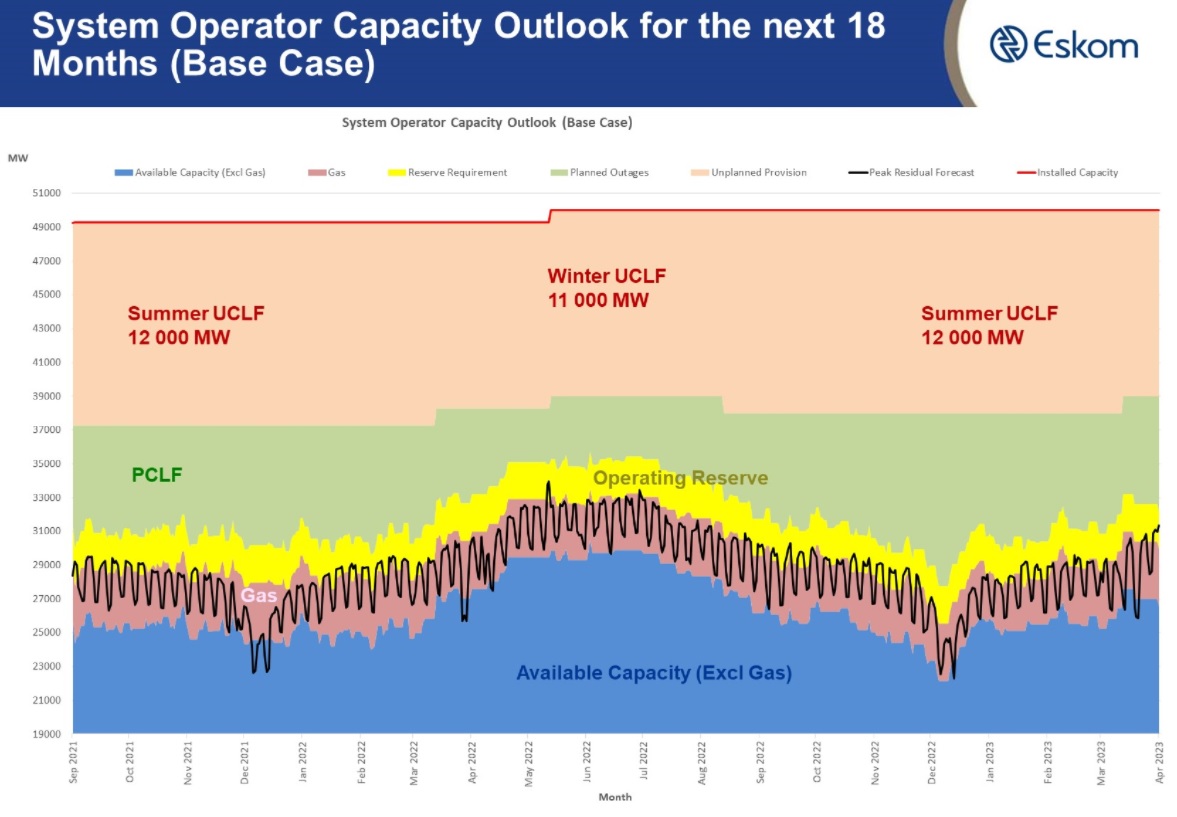 Solid black line reflects demand;
Blue section is the conventional generation for Eskom's fleet;
Pink section (overlapped by black line) reflects diesel usage, which will be used to preserve operating reserves (yellow section);
Yellow represents the operating reserves;
Green section reflects the generation that will be out for planned maintenance.
South Africans are endlessly resourceful and innovative, even in the face of great adversity caused in no small part by our state utility. So now that we've looked at THEIR problems, what are OUR solutions?
Related: See How You Can Save Up To 50% On Electricity With Solar Power
Businesses and homeowners are increasingly moving away from relying purely on the unstable electricity grid, and have been taking back their power with solar panel system installations, supplemented with cost-effective battery backup systems for less power-heavy uses. Backup batteries can run your household appliances, home or office lighting, computers, and point of sale systems.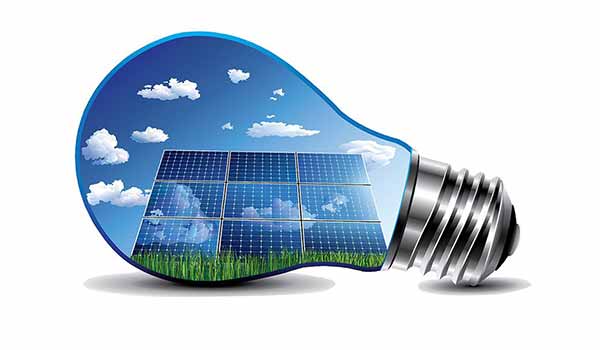 If you're a small business owner, a property owner or a householder with a relatively light electricity requirement, you can probably keep things running with a relatively small and affordable battery-based solution.
The best long-term solution to ensure your power stays on during load shedding is a hybrid solar system that feeds your backup batteries with energy and saves you money after about 5 years from installation.
The main components of a solar hybrid system are:
Solar Photovoltaic Panels – these collect energy from the sun.
Batteries (preferably lithium-ion batteries) – these store energy which can be used during load shedding.
Hybrid Inverters – these handle energy flow between the power grid, the solar panel array and the batteries.
A hybrid inverter has the capacity to switch between the Eskom power grid and your backup batteries as a power source for your essential power requirements during load shedding.
Related: What Do Hybrid Solar Systems Consist Of?
Having the option of solar energy means you are no longer completely at the mercy of the state utility. After all, our beautiful sunny South Africa has more than 2500 hours of sunshine a year on average. This means we're in third place for solar energy on a global scale. - in third place behind the dworld's largest desert regions. In terms we can understand, that's roughly 1 kilowatt per square metre at noon, winter or summer, on a sunny day.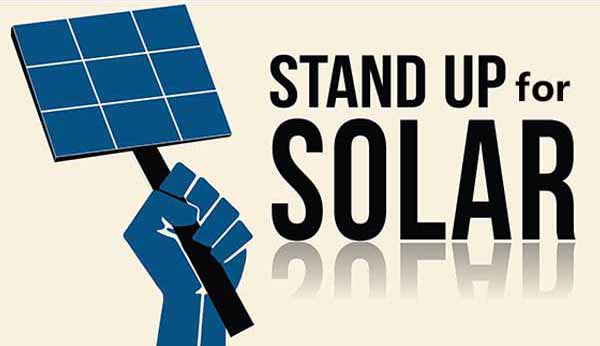 The decision to Go Solar can be daunting for average South Africans as it can be a costly investment., but it's clearly an excellent alternative to Eskom's power grid. The good news is that property and business owners can expect a saving of 30-50% in power bills after only a few years.
Depending on what your requirements are, you can install your photovoltaic solar system in stages to spread costs over time. For example, you can start with a few panels plus inverter, then add more solar panels and extra batteries later on.
How to Get the Best Price on a Solar Panel Installation
Different solar energy providers will offer you differing quotes - but take the time to dig down into the "fine print" and make sure you're being quoted as comprehensively as possiblefor YOUR particular requirements. Ask your preferrred solar energy provider if they've included ALL the information including "extras" and "add ons".
The best solar companies offer financing for your solar panel installation. Getting off the grid is within reach of everyone!
Put your power back in YOUR hands where it belongs!
QUOTE ME!Not sure which solar system is right for you?
Get an obligation-free quote for a solar panel installation.