We can expect at least two more years of living without power in our homes and businesses, according to Eskom. Even beyond that time period, increasing electricity tariffs will continue to stretch many households beyond their limits.
South Africa is currently not undergoing load shedding, because power usage during lockdown is well under Eskom's normal capacity. This will change immediately, once businesses start running at full capacity again. The bottom line is that our grid electricity will continue to be unsustainable for the forseeable future, as well as unaffordable for more and more of our people. It has become quite simply a matter of survival for us to embrace off-grid, renewable energy solutions as quickly as possible.
If you're looking for a safe long-term investment in your property which will pay for itself over time, while also providing you insurance against our volatile electricity market, then solar panels are the right solution for you. Take back your power!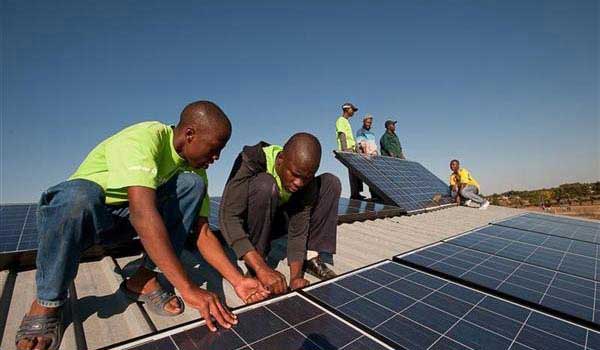 Photo: Greenpeace Africa
If you're committed to making a change but unsure of the procedures and costs involved, you will need to get solar installation quotes from service providers. So what information are these solar quotes based on, and what will you need to know to get the best deal on solar panels for your property?
Solar Power Quotes – What Questions Will Your Service Provider Ask?
Below are the main questions a good service provider will need to ask you, in order to give you a comprehensive quote for a solar panel installation that's as accurate as possible.
Where in the country is your property situated?
What is your average daily consumption in kW/hr?
What is your peak power consumption in kW?
Do you want a grid-tied system? This system lessens the power you draw from Eskom, but it only works when the sun is shining.
Do you want a backup power system with batteries? This will allow you to use stored power at night, or when the sun isn't shining.
Will you need single-phase or three-phase power? Single-phase power is used in households, while three-phase power is used for large commercial or industrial enterprises.
How much autonomy will you need? Autonomy is the back-up time your batteries will need to provide when there is no sunshine.
Where will your solar panel system be mounted: on the ground, on a flat roof, or on a slanted roof?
Getting Quotes for Solar Power – Questions You Should Ask Your Provider
Here are a few things that homeowners should ask a solar energy provider, before decidng to engage their services.
What is your return on investment on solar installations? The truth about solar prices is that a good home solar energy system should reduce electricity costs by up to 50%, depending on the amount of available solar panel space that your house offers.
SHOW ME!You'll be surprised to see how much you could be saving by going solar TODAY!
Use our FREE solar savings calculator and find out.
A good renewable energy solution should pay for itself with the money you save on costs within five to ten years. Ask the solar provider if they can make this happen for you.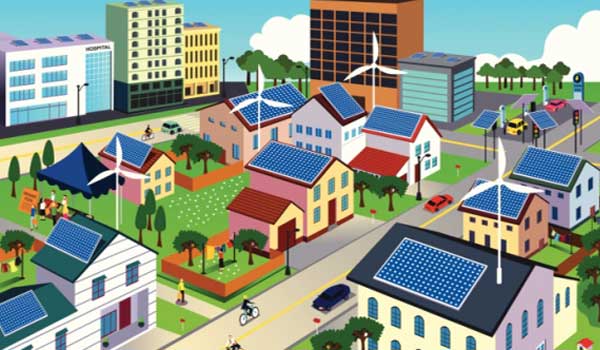 Does the solar company have a good, PROVEN track record? Make sure the provider has the experience and expertise needed to install reliable, efficient solar solutions. Find a stable solar company that has been in business for a number of years. They will have to maintain your system for 20 years or longer, after all.
Will the solar company do a property assessment? Before giving you a quotation for the solar panel system that fits your requirements, the provider should first do a thorough energy assessment of your property. They must take into account factors like the size of the household or business, and where it's located.
Is the provider completely up to date with the latest solar technology? Innovations in the solar industry are improving at a rapid pace to keep up with this fast-growing industry. The company must be up to date and able to provide you with the best possible solar solutions on today's market.
Are the solar panel systems regulation-compliant? Solar energy systems have to comply with local regulations. Most municipalities will require property owners to apply for permission to connect their systems to the grid. Your solar solutions supplier should be able to advise you on this process and avoid penalties.
Will you need to finance your solar solution?When asking for a quote for a solar energy installation, a good solar supplier will advise you on what you can do to afford your system. The finance solution for best interest is to put the system on your home loan or mortgage.
It makes no financial sense for any of us South Africans to keep paying for a resource like electricity, when we can generate much of it for ourselves with solar panels. A solar panel system also adds tremendous value to your property.
Contact us today and let us help you make the right choice for your future by Going Solar!