Loadshedding in the first quarter of 2019 caused havoc in homes and businesses, and made many people fearful of what the future holds for South Africans.
Eskom has stated that there won't be loadshedding this winter (probably) - but this reassurance comes at a price. Industrial electricity users will be charged three times more over the colder months for their power. While this doesn't seem like it will affect the average homeowner directly, indirectly it most certainly will - you can expect to pay more for services and products to make up the extra fees these companies face.
We're all looking to cut these extra costs as much as possible. One of the safest and most effective ways to save money is to install alternative power sources and heating in your home – like solar power.
Are Solar Prices Too High?
There's a public perception that solar pricing is too high for average South Africans, but in fact you can save up to 50% of your power bills over a few short years. The initial set up costs of solar panels and batteries can be daunting, but you can save thousands of rands in the long term.
APPLY NOWThink you can't afford to go solar? Think again, you can still save over 50% on your energy bill, even with solar financing.
Solar energy can supply part of your energy requirements, or all of them. Many experts believe that solar energy is the best option of alternative energy – it's safer than nuclear and more effective than wind.
If the use of solar energy continues to grow at the same level as it has been for the last while, it could be the main source of power in every household in the next 20 years.
An ongoing decrease in solar pricing, thanks to evolving technology in the manufacture of panels and other equipment needed to produce power, is also helping to make solar more and more affordable.
All of this sounds like good news – but many consumers are still in the dark about the actual costs of solar energy, based on particular homes and their requirements.
Solar Pricing – How It Works
Solar panels, which are usually installed on your roof, collect solar energy and convert it into DC electricity. This is sent to an inverter, which then uses the DC electricity to charge lithium batteries.
The lithium batteries are connected to the mains, and feed electricity into your house. A smaller solar panel installation will be able to power your lights and various appliances - such as fridge, washing machine, television, laptop, kettle and toaster. A larger system will be able to power appliances with larger heating elements such a geyser, stove or oven.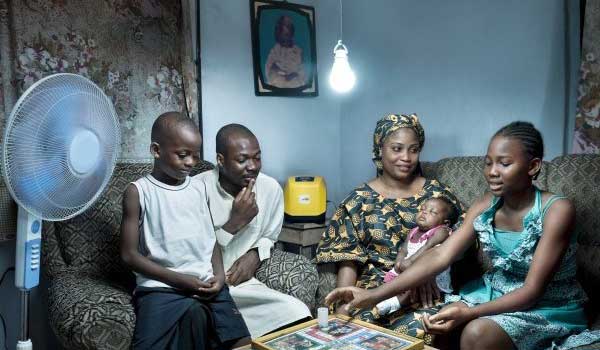 If you have an 80 square metre house, you'll need about 2 kW of power per day. A bigger home of 250 square metres will use around 5 kW a day. A bigger solar power system that can produce around 10 kW will allow you to run a large geyser that works on a timer.
Here is an overview of prices for solar power from SolarConnect, depending on the size of your home and its needs.
| | | | | | |
| --- | --- | --- | --- | --- | --- |
| Package | Basic Energy | Total Cost | Monthly Payment | Term | Recommendation |
| Starter package | 28% off | R23,000.00 | R696.08 | 60 months | Recommended for small holdings |
| Mini package | 26% off | R29,000.00 | R851.73 | 60 months | Recommended for 1 – 2 bedroom homes with lights, plugs, television and fridge |
| Medium package | Basic energy agreement for electricity | R49,500.00 | R1,383.51 | 60 months | Recommended for 1 – 2 bedroom homes with lights, plugs, television, fridge and washing machine |
| Popular package | No increases or additional supply charges during 2 years | R85,000.00 | R2,304.40 | 60 months | Recommended for 3 – 4 bedroom homes with lights, plugs, television, fridge, washing machine, microwave, kettle and a toaster |
| Large package | No increases or additional supply charges during 2 years | R120,000.00 | R3,212.32 | 60 months | Recommended for 5 bedroom homes with lights, plugs, television, fridge, washing machine, microwave, kettle, toaster and air conditioner |
Can You Save On Solar Prices By Selling Electricity?
In some countries - such as Australia, the USA, and parts of Europe - consumers who generate any excess energy through solar power can sell it back to the grid, for other users.
There's unfortunately no such system in South Africa - our lone electricity supplier is in massive debt and needs consumers to keep buying its electricity. It's not going to "reward" consumers who generate their own electricity through alternative energy systems.
The Bottom Line
South Africans are independent people, and don't want to remain at the mercy of a monopoly if they can help it. The price of solar installations in South Africa might seem steep for households struggling to make ends meet – but they'll save you money by eventually paying for themselves. And after all, with things as they currently are, can we afford NOT to go solar?