South Africans are becoming more familiar with the global shift towards alternative forms of energy. We're all pretty sick of rising electricity costs, the constant looming spectre of load shedding, and an increasingly compromised infrastructure.
Solar power is an obvious solution for a country blessed with so much lovely sunshine – however, is it really the way forward for average South African householders and businesses? Is solar energy really cheaper than fossil fuels?
Let's have an in-depth look at the costs of solar power compared to that of Eskom's coal-powered electricity.
The costs of solar energy on a small scale
A few years ago the cost of a solar photovoltaic panel system was R5/kWh compared to Eskom's 50c/kWh. Solar power has now plummeted to R1/ kWh while Eskom has risen to R1.84/kWh – and keeps on rising.
This drop in the price of solar power can be attributed to many factors such as a rise in demand and drop in production costs.
Let's look at the breakdown of such a system (approximate pricing):
| | |
| --- | --- |
| Solar panels | R85 000 |
| A battery bank | R72 000 |
| Inverter | R36 000 |
| Additional costs | R34 000 |
| Total Costs | R227 000 |
Before you fall off your chair, this is the C-class Mercedes of solar power systems – many other solar panel pricing options are available. Also, battery banks are not really necessary – but experts recommend them in South Africa where the power delivery is unreliable. The infographic below should give you an idea of what your household would need in the way of solar installations.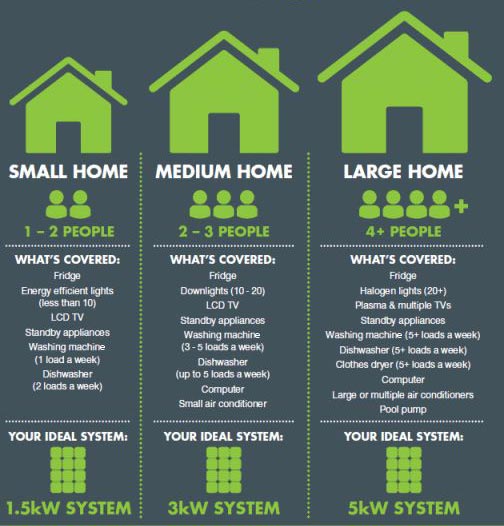 SHOW ME!Wondering how much YOU could be saving by going solar?
Use our FREE solar savings calculator and find out.
Solar energy as a long-term investment
The price of your solar energy system is best looked at over a period of twenty years. If you take current electricity bills into consideration, as well as the fact that Eskom is threatening major tariff hikes in coming years, you would most likely start making your money back within 5 years. After twenty years you would be making substantial electricity savings. (Check out our solar savings calculator to see just how much you will be saving!)

Some estimate that you would be able to bring your electricity down to less than 80c/kWh. That is a lot less than the current tariff of R1.84/kWh that Eskom is charging now.
Cost of solar energy on a large scale
The costs of producing solar energy on a large scale is dropping quickly worldwide. While developed countries are able to rely more heavily on alternative sources of energy like biomass, wind, solar, hydro and geothermal, these systems are costly to install and manage, and their use in the South African economic sphere is currently relatively limited.
The good news is that South Africa is home to the largest solar farm in the Southern Hemisphere and all of Africa – in De Aar in the sunny Northern Cape. It's truly a sight to behold.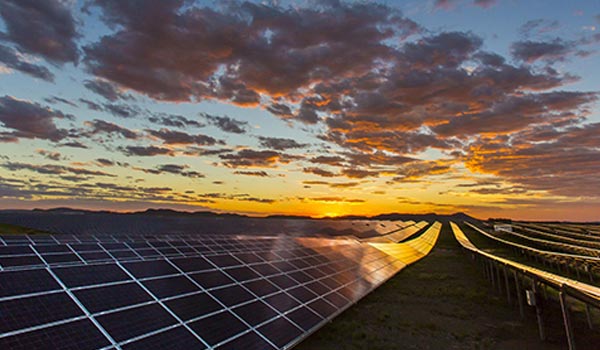 This means that the "powers that be" are looking ahead to a time when clean, renewable solar energy will power the nation, and create job opportunities for South Africans as well.
Environmental costs of solar power
Like any manufacturing process, waste and pollution is formed. The production of solar panels produces tetrachloride and toxins. However, as it's a fairly new industry, solar panel production plants are very tightly controlled so as not to lose credibility with consumers and government bodies alike.
Black gold – the cost of coal
We're pretty familiar with the impact of coal mining and the use of coal as fuel on the environment – after all, it's one of the main reasons people start investigating the "going solar" option. So let's look at the coal situation in South Africa at the moment.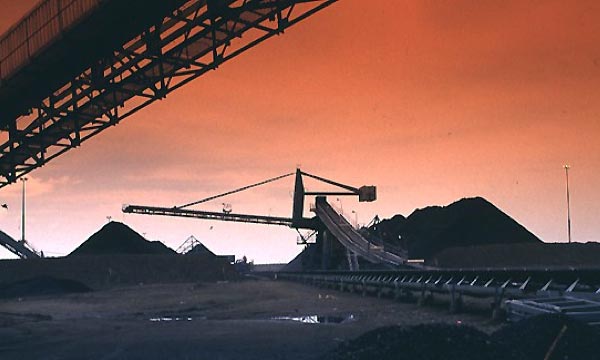 After World War 2, there was a decision made by the South African government that the economy should be based on coal, as it was cheap and widely available. This is no longer the case.
SHOW ME!You'll be surprised to see how much you could be saving by going solar TODAY!
Use our FREE solar savings calculator and find out.
90% of the electricity produced by Eskom comes from coal-fired power stations. These run 24/7 and were supposed to be supported by Independent Power Producers (IPPs). The South African government decided back in the late 90s that IPPs would be better than extra coal-fired power stations. The IPPs never materialised.
Today, South Africa is in an energy crisis situation as the demand for energy keeps rising, but the supply isn't rising with it. The need for coal has soared, but it can't be supplied.
This situation is known as the looming coal cliff. The shortfall ranges from 60 to 120 Megatons and is expected to be at its worst by 2019. This means that coal is just going to become more expensive and so are the electricity tariffs.
So what's the final verdict?
While it might seem expensive in the beginning, the production and installation costs of solar power systems are offset in a few years by the savings in power costs, and the reduction of carbon emissions in the long run. Solar power installations are an investment that will create big returns for households over time – and don't forget that as the technology improves and production becomes easier, the cost of solar installations for heating and running appliances for the average individual householder are more and more within reach.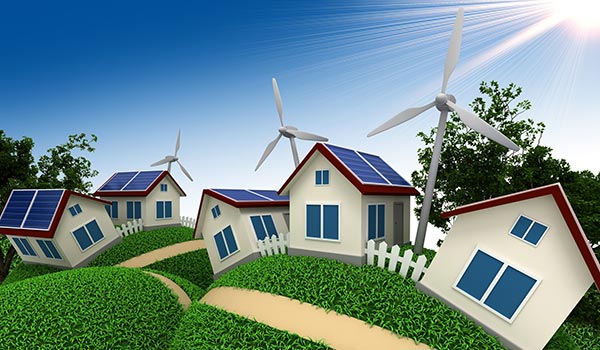 The same principle applies to large-scale solar arrays – while they've yet to provide a significant source of alternative energy to the people of South Africa; the time is approaching where towns, cities and even the whole country will go more and more green. Our Springbok rugby team might well be representative of our future society – one founded on Gold but sustained by Green!
If you want to see how much you can save by going solar, check out our solar savings calculator.
Not sure which solar system is right for you, get a quote for a solar installation.
Think you can't afford to go solar? Think again, you can still save over 50% on your energy bill, even with solar financing.